Hello, Guest!
Member's Local Time
USA-EST
UK
South Australia

BpoetryWriters ::

:: [=EN(T)ER=]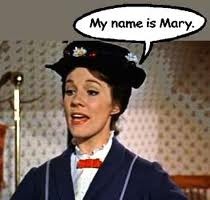 Here is a style that's new to me. It's called: Declarative Poetry. To understand it's construction we need to first understand what this crazy word
declarative
means. 'What IS a declarative statement?', we should ask. Rhyme Zone says:
a statement that is emphatic and explicit (spoken or written)
Examples:
The cat sat.
The dog ate his food.
Tomorrow will come.
Tommy likes toast.
More understanding needed? 'What then, is a non-declarative sentence?', you may ask. I did a little research on non-declarative sentencing and come to this conclusion - it could be a question:
What time will the mail come?
. . . OR a question of PERSPECTIVE. . .
The statement needs to be from either your perspective, or the third person perspective:
Example . . .
Right way!
your perspective
I walk a mile.

third person perspective: he, she, it, or they
They walked a mile.

Wrong way!
you (writer of poem) writing someone else's thought
"Come get the car tomorrow," Harry said.
If you have further insight, please explain below in a comment!
One last thing, an earmark of a declarative statement is it ALWAYS ends with a period!
Alright, here's a link to wonderful example of a Declarative poem called
Adieu
. As you read this poem, notice some things I believe are characteristic of the type:
fast, fluid movement
tells a storyline
has a beginning, middle, end - much like prose writing
uses simple, straightforward words to build a picture
Have fun! I'm looking forward to entries from guests, as well as members.
BC Williams
Last edited by BC Williams on Thu May 26 2011, 08:32; edited 3 times in total
Thanks Bev, I sometimes (try to) write like this, I think of someone or something doing something.

I will take a look at this and see what I can come up with....there is ALWAYS my poem (A SAILOR LOST AT SEA) maybe ?........hmmmm = /

Dori




Posts

: 526


Author Credits

: 625

---

Accolades

: 4


Join date

: 2010-11-22


Age

: 57



To me, this prompt seems easy, easy, easy! Go and read the poem link. I think it will be fun:-)
OK will do........is it on here or at the prompt ?
I looked on here but there wasn't anywhere I could click on.. =/

Dori




Posts

: 526


Author Credits

: 625

---

Accolades

: 4


Join date

: 2010-11-22


Age

: 57



The link is above . . . it's called
Adieu
. Good Luck:-) I'm gonna give it a try . . ..
I'm going to give it a try as well ! = /

Dori




Posts

: 526


Author Credits

: 625

---

Accolades

: 4


Join date

: 2010-11-22


Age

: 57



For those of you having trouble with this prompt, keep this in mind. Each line is a complete thought, and ends with a period. If you choose to use rhyme, that is fine. If you want to do a free style poem, choosing not to use rhyme, that is fine also. To think this prompt is more than it appears, or is any version of difficult is not something to consider. Make your entry as easy or fancied as you wish. Just remember, the idea of a prompt is to stretch the imagination. Given that thought, your best work is not always presented in a prompt. It's a learning process . . ..

Thank you
I think i will mow the grass
When i get off my bottom.
I will get the mower out,
and start at the beginning,
the mower I ride I ride in gear
that is because it goes forward with power,
Afterwards I stink ,
oh yes I need a shower

Fred West

Author





Posts

: 363


Author Credits

: 688

---

Accolades

: 3


Join date

: 2010-10-13



I gotcha now Bev,

I will give it my best shot,

It might be fancy it might not be grand,

But it will be my work and mine alone,

I don't know when I will get it in,

The day or time it will be as soon as I can,

Oh what the yeck here it is.

Dori




Posts

: 526


Author Credits

: 625

---

Accolades

: 4


Join date

: 2010-11-22


Age

: 57



LOL guys! Well Freddie . . . you got it going on EXCEPT each line is to end with a period. Let me see if I can re-figure your poem:

Mowing the Lawn

I think I will mow the grass when I get off my bottom.
I will get the mower out and start at the beginning.
The mower I ride, I ride in gear.
It goes forward with power.
Afterwards I stink.
Yes, I need a shower!

Well, it's not quite as fluid when following the form - but this being a learning process (prompt) there is always room for learning something new:-) I think it's cute!

THANK you, Fred. Ya done good . . ..

Okay, come on DORI! I have one in the wings. The form is easy for me, it's just the plotting of the storyline that has me bafoozled. But I like to do the prompts along with you so mine will be coming.

bev
Now that I re-read it, I should have added a few words here and there, the end each one with a period, I'll try and get another one in........but hey, it's a beginning ! =D

Dori




Posts

: 526


Author Credits

: 625

---

Accolades

: 4


Join date

: 2010-11-22


Age

: 57




Similar topics
---
BpoetryWriters ::

:: [=EN(T)ER=]

Page 1 of 1
Permissions in this forum:
You
can
reply to topics in this forum