Hello, Guest!
Member's Local Time
USA-EST
UK
South Australia

BpoetryWriters ::

:: [=EN(T)ER=]


Turn the clocks back to when you were a child, did you have a special friend? or a special toy that you never went anywhere without? Do you recall a prominent day in your childhood that was totally unforgetable?
Will you turn back in time and share your special moment/ toy/ friendship with us?
Mr.Blue and Me.
Once upon a time gone past
When I was barely three
My Dad came home from work one day
And said these words to me.
"I've got something special for you
But I must give it to your Mum
To wash, before you have it
As it's grubby round the tum".
This night was dull and rainy
And Dad couldn't see too much
He put on his reversing lights
And pressed down on his clutch
But laying in a puddle
Just behind the wheel
Something soft and furry
Was just about to squeal.
The sound was rather sickening
He thought he'd killed a cat
Afraid of what he'd find there
Dead and squashed and flat!
He picked up the little creature
Relieved was he to see
It was not a furry pussycat
But a little blue bear for me
This little bear was special
My little bear…unique
For when Daddy ran him over
All he'd broken was his squeak
And so, a special friendship started
Between me and Mr.Blue
We'd go everywhere together
To the shops and to the zoo
We'd frolic in the playground
Be together at the 'flicks'
And even when I caught a cold
We'd even share the 'Vicks'
As years went by our friendship
Was as strong as strong can be
I vowed to love him always
My Mr.Blue and me.
I'd tell him all my secrets
And I'd share with him, my fears
And I'd make his fur all soggy
By shedding all my tears
One day, Mr.Blue went missing
I was beside myself with dread
I looked underneath the covers
I looked underneath the bed
I looked in every other room
But couldn't find my ted
Screaming, crying frantically
I ran to Mum instead.
My sister thought it would be fun
If not, a little cruel
To take my little bear from me
And take him to her school
She dumped him in a 'jumble sale'
To sell for 'sweetie money'
Mum yelled at her for doing this
And said she wasn't funny!
She made her go back to the school
And buy my teddy back
And if she came back empty-handed
Be prepared to get a smack!
Poor Mr.Blue, he looked so sad
His end, so nearly tragic
I'm so very pleased to get him back
My Mr.Blue…you're MAGIC!!!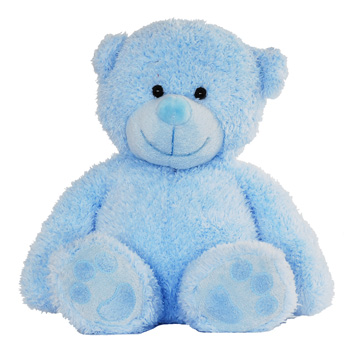 jinettyx

Author





Posts

: 788


Author Credits

: 981

---

Accolades

: 33


Join date

: 2011-09-20



O MY GOD
That was a long'n,
Very good Jin Very good indeed

peewee

.





Posts

: 1430


Author Credits

: 2300

---

Accolades

: 14


Join date

: 2010-08-01


Age

: 63


Location

: Suffolk UK



My Imaginary Friend

I have a friend called Arnold Bogglin
He's a funny little sort
He spends his life in a dustbin
Eating crackers and drinking port

The dustbin is outside my home
So I've known him for some time
Arnold lives there all alone
In the dust and filth and grime

He's grubby and unshaven
And has holes on both his socks
He has mice in both pockets
And a robin in his locks

Now Arnold has another friend
His name is Dylan Donk
He keeps a hooter in his pocket
When he sits down he goes honk

They went out to the park one day
To look through rubbish bins
They came home laughing all the way
With boxes bags and tins

Arnold has a pet you know
A rabbit he calls Gus
It's small and round and fluffy
And never makes a fuss

They live together in his bin
Most days and all the night
As Arnold is on the plumpish side
You can guess it's rather tight

So if you ever see him
Please give Arnold a wave
And tell him that you know me
By the way my name is Dave



© 1999 Pee Wee

peewee

.





Posts

: 1430


Author Credits

: 2300

---

Accolades

: 14


Join date

: 2010-08-01


Age

: 63


Location

: Suffolk UK



truely endearing pete, u are clever x

Lucie

Author





Posts

: 979


Author Credits

: 1556

---

Accolades

: 95


Join date

: 2011-05-29



Awww Pete.......Tooo cute for words....I really enjoyed it!!!! smashing!!

jinettyx

Author





Posts

: 788


Author Credits

: 981

---

Accolades

: 33


Join date

: 2011-09-20






Many many years ago,while I was still quite young
I met a girl named Sarah, who was my school friend and my chum
Not much time together, as certain friendships go
but to us it seemed a lifetime,friendship cherished made us glow

We went to school together and knew each others thoughts
we went for country bike rides, be carefree and laugh and talk
we sat in class together,got into trouble too
where ever there was Sarah,you knew there would be Sue

We went away on holiday, with her family I stayed,
we felt at peace and happy in Cornwall where we played,
along the soft sand beaches, with frothing waves so cool,
we left behind the school days,where children were so cruel.

Then suddenly we parted, my family moved away
I couldn't see my friend, for many many days
We had to move to London, where once she came to stay
we had grown up, just slightly, no longer did we play

Time passed by so quickly,I met my love named Ken
I wondered, where was Sarah, would I see her again
(though I didn't know it, thousands of miles away,
a gentleman named Ken, had also come her way)

We lost touch so quickly, I think I saw her once
and that was with our baby, when we turned up unannounced
don't rememember much about it, just know that we went there
wanted her to see my husband, just wanted her to share

in the joy that I had found,now that I was a mum
want to share all of my dreams, with my schoolyard chum
can't remember her reaction, when I said our babys name
''Sarah'' she's named '' Sarah'' I named her Sarah-Lou

I don't know if my friend knew or not,how much she meant to me
not all my days were happy then, she helped me feel care free
we didn't have to say a word, a look and we would know
so Sarah was my babys name, then she would always be with me

Many years have flown, we moved to a different land
I wondered about Sarah, where was my dear old friend
I had searched in lots of places, her name I could not find,
and though I did not give up, to not look was far more kind.

As time has turned the pages, children have children to
so now I am a grandma, ummm !!
wonder what Sarah is doing ?

The laptop came in handy, tapping away one day
thought maybe she's on facebook...no..ok try another day
searched through all the school sites, just could not find her name
not finding my friend Sarah, was driving me insane !

Then one day clicked on one site, a grammer school in Wales
it brought up half a picture, a young girl on her ski's
thats her my mind was racing, I know she went away
a skiing trip to Austria, she was gone to many days

My finger it was shaking, with excitment, also fear
what if she doesn't remember me? what if its not all clear
''Hi my name is Sue, do you remember me ?
we went to the same school, we were happy and care free

clicked to send my message, hoping this was her
then a few days later,came back message please be more clear
I knew her mum was Joan, knew her sisters name as well,
I remember all our bike rides, theres so much I want to tell,

she asked me certain questions, to which I did reply
this is my best friend Sarah, to each other were no lies
38 years of friendship kept alive with just our thoughts
we didn't have to say a word we didn't even try

tears were flowing freely, as we typed and miss spelt words
fingers couldn't move as fast, as my ears would hear the words
thoughts were flooding freely through excited minds
catching up on what we missed,revealing all our finds

Its a friendship thats so special, still pure with love and trust,
though miles apart in distance,as close as two beating hearts
is a friendship I so hope my daughter will find and cherish for life
a friendship that I'll always treasure, our souls no more apart !






© by Sue McDonald



Sue McDonald

Author





Posts

: 668


Author Credits

: 1187

---

Accolades

: 16


Join date

: 2010-10-13


Age

: 62


Location

: Murray Bridge, Adelaide S.A.




---
BpoetryWriters ::

:: [=EN(T)ER=]

Page 1 of 1
Permissions in this forum:
You
can
reply to topics in this forum