Hello, Guest!
Member's Local Time
USA-EST
UK
South Australia


.
...................................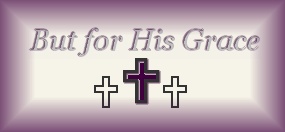 I look through my window tonight, worrying for all those living souls.....
out there, just out of sight......

.............God, please . . .



That youth scrunched under a bridge.....
sleeping a dead man's slumber;.....
this weather too cold.....
for even a mother's safekeeping......

.............I ask of You, look . . .



In a dark alley hidden from thugs and murderers,
a slow-minded man is reduced to cardboard covers.
hiding inadequacy from humanity's barrier...............

.............see them . . .



Those whom You love too.
Those irresolute,
clinging to nothing more
than a chance to live this cold night through.


They are not as nature; .....
wildness in cold dens with prearranged slowed heart beats......
They-are-us-but-homeless.....
women, children, men.....


.............bend Your heart, Lord . . .



toward those less hopeful than we......
Force us to look through our soul's window.....
and mirror the compassion You freely gave;.....
Your Son's love - our only safe shadow......
Help us love them warm......

. . . But for the grace of God . . .



.............................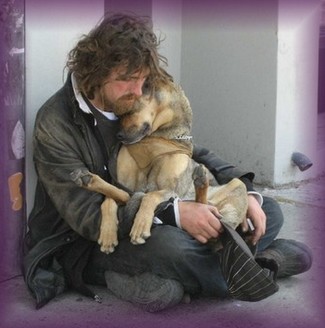 ........................................................................

© Nov. 2005 by BC Williams




Last edited by BC Williams on Sat Mar 10 2012, 14:42; edited 1 time in total

BC Williams

Founder





Posts

: 1562


Author Credits

: 2113

---

Accolades

: 7


Join date

: 2010-07-29


Location

: Lakeland, Florida



A very heartfelt account towards those who are misfortunate and that we should remember how lucky we are not to fall by the wayside.
Each of those who take to the streets have a story.
I remember once when I was at Wood Green Tube station working as an Station Supervisor. An old tramp was a train which was due to be terminated at Wood Green. Because the train had to go into a siding all passengers must be detrained. However, this chap wouldn't move so I decided to to with him into the siding and get the police to take him off once we came out.
When in the siding I started chatting to him, he told me he had a job as an Accountant before he suffered a breakdown. He then up and left his family and took to the streets. We spoke for awhile longer and I realized that things happen in peoples lives that change them and put them onto a different course it very sad and nowadays I look at these unfortunate people in a different light.
I read somewhere that most people are just a few paychecks away for the streets! (That would be directly based on how much they had in savings or other alternatives to fall back on. Lots of people don't have any of that.) The accounting was of a young couple with 2 or 3 kids, he a carpenter - she a nurse. They fell on hard times and BOTH lost their jobs. They were interviewed from a shelter.

Many of us believe the homeless are usually responsible for their plight. That they've done something . . . drank, took drugs - something. For some this may be true, though most would not become a drunk or addict without cause. Depression, lack of an education, losing family all can be reasons people fall into homelessness.

Many folks have been displaced because the facility they were put into lost funding and the patients were sent into the streets.

I just know we can't judge the homeless based on a narrow criteria of facts or suppositions. Life is life . . . everyone needs to eat, have someone care about them, and a blanket to cover themselves against the cold. 'Fixing' the problem is difficult, but each of us can play a small part in the life of even just one.

The next time you see a homeless person, remember the varied reasons for displacement. If the circumstances in your life were to become drastically bad, it could be you . . ..

BC Williams

Founder





Posts

: 1562


Author Credits

: 2113

---

Accolades

: 7


Join date

: 2010-07-29


Location

: Lakeland, Florida



That so true Bev, hard times can hit us at one time or another but hopefully we find a way to overcome them.
Working for the Underground we come across people who have fallen on bad times. The railway's policy is to move them on as they're running a business. This maybe true and has employee I have to abide by their rules and standards. When I was at Wood Green we had problems with drug addicts and drunks who kept trying to resale valid used Travelcards (railway tickets). They became a mence and a pest and at times abused and assaulted staff, including me. The Police dealt with them but it was no determent they still returned. The most unfortunate part is when we heard that they had died due to ill health or drug overdoses.
I do remember another time during the winter some years ago an old lady was huddled up against the boswick of the station. She was huddled there grtting the warm air which was coming up from underground and trying to sleep. I tried to speak to her but she blanked me, I made her a cup of tea and gave it to her, she never said a word but her eyes answered me and I knew she was thankful.
Rich, that's what I meant when I said in another thread that some make it very hard for the really needy. And just because they are needy doesn't always mean they want your help. David and I were in another food shop where we incountered an obviously homeless woman. She looked terrible, wearing many layers of clothes and was pretty rank in appearance and the like. She was stuffing in packets of soda crackers . . .
We had ordered milkshakes. This poor thing was so under weight, it pulled at my heart strings. I figured she needed my shake more than I did. I hadn't touched the straw with my mouth, so I offered it to her. She turned me down, almost with the impression she'd been offended. I would imagine they run into a lot of unkind people. If they are proud it can get in your way of helping them. Sometimes, it's not much we can do except a kind word, or in your case, a warm cup of tea.

BC Williams

Founder





Posts

: 1562


Author Credits

: 2113

---

Accolades

: 7


Join date

: 2010-07-29


Location

: Lakeland, Florida




---
Permissions in this forum:
You
cannot
reply to topics in this forum