Hello, Guest!
Member's Local Time
USA-EST
UK
South Australia


Tyne Cot Cemetery
The wind blows hard
The rain beats against my face,
The cold reaches my feet,
The rain soaked earth now soft
like a waterlogged carpet,
as I walk along this path
to honour the brave.
From out of the wind
comes a soft female voice,
Hauntingly, She recites
the names of those soldiers,
lost in battle so long ago.
Their names remembered here
at Tyne Cot where many fought,
suffered and died to bring
freedom to this world.
They are but now resting in peace.
Not shall I leave till I stand
among the brave
A day doth past as I return this day
The sun does but shine upon the graves
of the hero's who lay quietly below this earth.
I stand in honour upon this holy ground
and remember you the unknown soldiers of
Tyne Cot Cemetery.
© RichieO 2012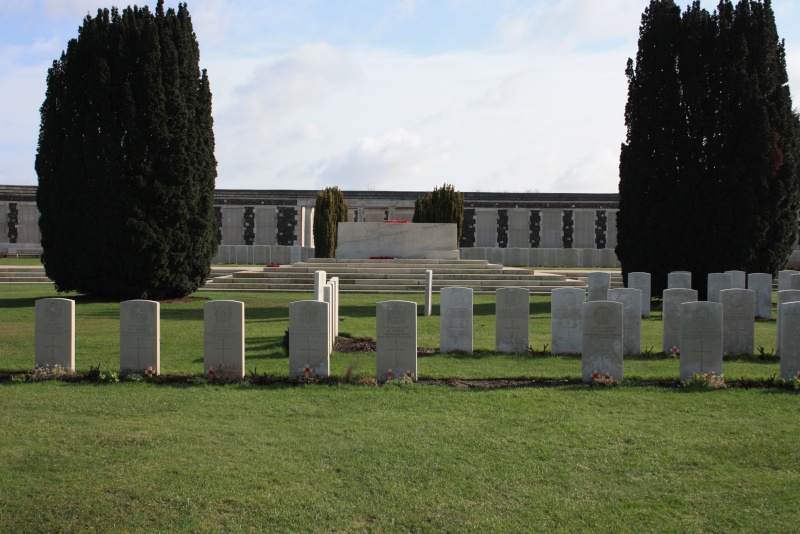 moving .the rememberance of those unsung hero's. tis like another world to be standing there, humbled.
like your words, Rich
nicely pictured.
x

Lucie

Author





Posts

: 979


Author Credits

: 1556

---

Accolades

: 95


Join date

: 2011-05-29



Well done Richie for reminding us all of the heros that faught so bravely....
Welcome back sausage! xxx

jinettyx

Author





Posts

: 788


Author Credits

: 981

---

Accolades

: 33


Join date

: 2011-09-20



Thanks you guys nice to be back......The woman voice reciting the names of dead freaked me out when I first heard it walking down the path to the visitors center. If you go on my FB site and click on Tyne Cot Cemetery Camcoder recording you'll hear it.

---
Permissions in this forum:
You
cannot
reply to topics in this forum