Hello, Guest!
Member's Local Time
USA-EST
UK
South Australia


Thoughts of Rifleman William John Harrigan
"Oh no this rain, this rain so wet"
The sound of those raindrops
As they fall heavily all around
like little bombs exploding frantically
In the puddles along this sodden trench.
This night is cold and damp
Water drips onto my helmet and Mac,
From under this cover I sit and wait
For the dawn to arise and I awake.
For now I watch and listen to this night
As the artillery shells burst in the air
And fall upon this ground all around.
The night becomes bright when the
Star shell is alight and falls slowly down.
In this dim light I write my letter tonight
This night, I write to my beloved wife for,
Maybe this will be my last as tomorrow
I go, 'Over the top and into hell'
"Oh Margaret Elizabeth Harrigan", my wife
"Try not to weep for me, for it was I who
answered the call of King and my beloved Country"
to fight and so to bring Freedom and peace
to that of a world at war.
So as finish this letter to you, pray for me
My beloved Margaret, for if I do not return
Remember why I came to this land to fight,
For now my heart is brave as it beats this night.
Be strong my love and keep thee safe and be
It not for all, that we sacrifice our lives this day
Do not forget us so, for we remain within you
For evermore, so least you'll never forget my love.
So my love, be prepared for the future
Has a great sadness will befall across
the world as the souls of the lost,
Rest peacefully on soils of a foreign land.
Their legacy will be remembered in the souls
of the living on a day that peace was bestowed
For the world will remember the name of
William John Harrigan, and I will touch
The hearts of living for evermore.
© Richie 2012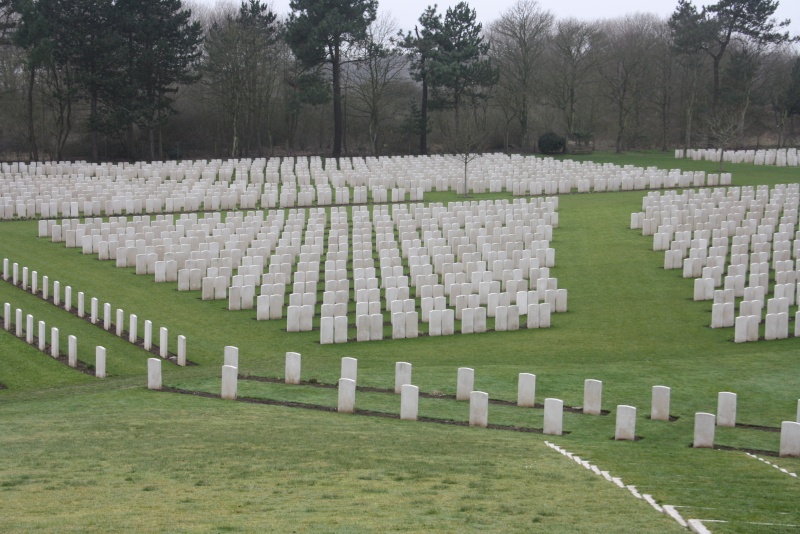 Last edited by RichieO on Sat Mar 17 2012, 20:40; edited 3 times in total (Reason for editing : I added another paragraph to round off the poem)
Wow Richie!..... Your poem is so heart-wrenching. Well done for bringing history back with the suffering of poor William.

jinettyx

Author





Posts

: 788


Author Credits

: 981

---

Accolades

: 33


Join date

: 2011-09-20



very well put dear Richie..
Such passion and memories in your works of late, I enjoy them very much.


looby

Guest





Thanks you Guys, I have added another paragraph to round off the poem. This inspiration came from visiting the the Military Cemeteries in Belguim and France (Ypres, Passchendaele, Flanders and Mons) also an old school friend Sue Holloway asked to visit her distant relative who was killed in the WW1. Standing by the graveside of a long lost soldier now known to me brought a kind of reality of the suffering that families must go through at the lost of a loved one so came my words. Thank you for reading......RichieO
RichieO, what a rare, beautiful tribute you've shared with us. Truth be told, these words so poetically rendered speak the thoughts and hearts of many soldiers and their families back home. I'm very touched . . . our son-in-law will serve in Afghanistan very soon. My heart breaks for our Rosie, just two years of marriage under their belt.

Thank you my friend for your presence at this site. You add so much through your thoughtful words that we may solemnly ponder . . ..

Bev



BC Williams

Founder





Posts

: 1562


Author Credits

: 2113

---

Accolades

: 7


Join date

: 2010-07-29


Location

: Lakeland, Florida



Thanks Bev, I love your words of encouragement as I do from all the replies I get on this site. This is a very endearing and challanging site to write my thoughts and feelings to date. There are so many things that happen in a persons life that some do not have time to write and share their thoughts with others who are willing to read them.
I hope your Son-in-Law remains safe on his Tour of Duty, my heart goes out to you and your family at this tramatic time. Take care Bev.
Your words brought a heaviness over me. If not for our brave men who have fought for our freedom over the years, there is no telling what we would be dealing with today. My son-in-law will be going over seas in the next couple of months. My prayers and that of my daughter are for his safe return. Thank you for your words, in honor and rememberance of our lost loved ones. I could feel the man's emotions on that night. Ver well written.

Little Owl

Author





Posts

: 95


Author Credits

: 107

---

Accolades

: 29


Join date

: 2012-03-29


Location

: Lakeland, Florida





Similar topics
---
Permissions in this forum:
You
cannot
reply to topics in this forum