Hello, Guest!
Member's Local Time
USA-EST
UK
South Australia

BpoetryWriters ::

:: [=EN(T)ER=]

Page 2 of 2 •

1, 2
First topic message reminder :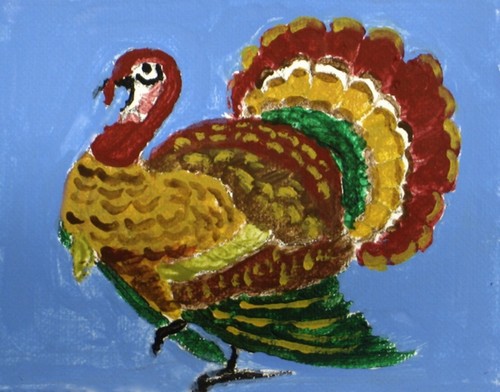 The American Thanksgiving Day is just around the corner! Celebrated on the 4TH Thursday of every November, it's a commemoration of America's First
Thanksgiving
; 'giving thanks' to God for guiding the Pilgrims safely to the New World. Thanksgiving became a Federal Holiday in 1863, during the height of the Civil War, when then President Abraham Lincoln, proclaimed November 26TH to be a national day of thanksgiving.
All of us have something to be thankful for, be it our health, good fortune, the love of our family, our job . . . and BTW, if you're alive you can be thankful for that! Thanksgiving is not a time for pessimism. It's a time to remember all the
good things
that have happened to you, and to remember too that those individuals closest to you are a wonderful part of that blessing.
This special prompt is a time to share your thoughts about real blessings. Whether you'd like to write about the history of Thanksgiving, or share something a bit closer to home, now is the time to write about the most
precious
holiday before we enter into Christmastime festivities.
Cheryl
The Harvest Of Thanksgiving
How grateful are we to
Live in a land filled
With freedom at God's gentle hand.
A long time ago
When the harvest was ripe,
Festivities gathered from morning til night.
A voyage began to a new found land
Called the United States of America
Celebrating liberty so grand!
They called it "Thanksgiving"
For all of their trials,
That succeeded by great leaders
And God's sovereign smile.
Together, each year,
We gather for a feast
In thanksgiving for what
Good harvest and peace.
So thank you dear Lord,
For all you have done.
We celebrate this season
In gratefulness and love.
Cheryl Brickner 2011

Cheryl Brickner

Author





Posts

: 149


Author Credits

: 212

---

Accolades

: 1


Join date

: 2011-10-11


Age

: 57


Location

: Georgia



---
A Pilgrim Festival

Wampanoag wild Indian of the land
With Pilgrims from lands afar did but do,
A feast to celebrate, a year of goodwill
A harvest of wheat and corn did grow
The people were fed with more to share

In a land quite new to those who travelled far
A place they name Plymouth from port they sailed
To the land of the America's, they came to settle in
The year of our Lord in November of 1621

That first year was hard, for Pilgrims you see
The Indians, Who lived free and wild,
Did but teach Pilgrims to grow
Seeds for the land and fishing lessons they teach
They helped the few that lived the land.

Turkey's run wild was used to eat and celebrate
A week of festivities with a prayer to our Lord
To give Thanksgiving to all and the land,
So reap your harvest every year and share to those
You know and care, friends and neighbours as well
For Thanksgiving is a time for sharing to all.
So there..................



Excellent Richie!!!!!!!!!
You certainly did your homework!!!!
Love it!
Cheryl

Cheryl Brickner

Author





Posts

: 149


Author Credits

: 212

---

Accolades

: 1


Join date

: 2011-10-11


Age

: 57


Location

: Georgia



I love you Richie! You are so willing to try anything, and I can see you did your homework. Wonderful writing about an American holiday . . . but really, those first people had a lot of Brit in them:-) Thanks for your effort!

Lucie . . . whoa! Well, I don't recall a message with something to click on. Wondering if it's some sort of FB virus thing. Tis a pitty though . . . Cheryl will be coming to see me sometime in the near future. Wouldn't it have been nice to have a big ol' Bpoetry Women's POW WOW? Maybe I'd have put you two to painting, lol!
Funny you should say that Bev...only last night my Hubby said 'wouldn't it be lovely if all the Bpoetry family got together and met in person'......now that WOULD be LOVELY!!!!
New family gathering!!
Hugs Jin xxx

jinettyx

Author





Posts

: 788


Author Credits

: 981

---

Accolades

: 33


Join date

: 2011-09-20



Ah, isn't it nice of him to think about that? I've been saying it for many years. Cheryl suggested maybe with a SKYPE set up thingie:-) Maybe . . ..

Huggies and lovies to you too:-0
I try me best Bev, always game for a challenge thank you for encouragement and comments. But I have a long way to go to catch up to your talent of writing.
A meet up of members sounds like a good idea, hope its open all.
Page 2 of 2 •

1, 2

Similar topics
---
BpoetryWriters ::

:: [=EN(T)ER=]

Page 2 of 2
Permissions in this forum:
You
can
reply to topics in this forum