Hello, Guest!
Member's Local Time
USA-EST
UK
South Australia


Memories of Old

The sun is now slowly sinking in the western sky.
A blue horizon turning red,
Denotes an end to another day.
A great day has come to end for the other famous five.
For now until tomorrow, a short walk to pass the night,
at Nan and Granddad's little house.

A walk to pathway through the Vale.
River Frome, does flow through this Vale,
then onward through this little town of Frome.
Quite now but can be known to flood this town if it be known.
Allotments to right along this path,
so narrow now as I walk right pass.
Come to old metal railway bridge.
Still carries the minerals from the Quarry not so far.
Into town and across the bridge,
the little old water wheel from the mill slowly turns.

The main street is small and short,
with shops and all that as well.
Reach Cheap Street with gloom,
as this is the bottom of a blooming great hill.
Up the hill we go and pass the butcher shop.
where a Bee did sting me on the knee.
'Oh did that hurt me so'.

Reaching the top of the hill, turn right,
and up the long steps to street above.
Into Trinity Street we arrive with houses,
all posh and clean.
With Trinity Church standing tall and proud
At the top the of street.

We now reach the top of the lane,
which leads to Goulds Ground.
The lane is narrow but big enough for horse and cart.

As I look down the lane, a tall wall is on my right,
houses to left with one that is my Nan's.
Onward I walk pass the big house at the top,
with garden smelling of mint.
Halfway down I stop outside my Grandma's house.
Sturdy gate made of wood with stone built wall as boundary fence.

The house is of two but one is only lived in well.
House next door is boarded up, so no one can see in,
with a front door of green with peeling paint.
As I open the gate I do see Granddad, standing by cellar door.
Walk the path to front door and past,
the vegetable patch, granddad's pride and joy.

Open front door do I,
to the smell of baking bread.
Comes from the iron oven at the fireplace.
Inside this house so small my family do gather,
in the parlour for tea and dinner.
When all was done and its time for bed,
hot water is poured into an old tin bath.
That's how we used to bathe.

And finally you see my bed to be,
'up the wooden Hill' Nan would say,
to the attic you see.
So to bed I did but go,
And fall asleep to dream this night away.
© 2011 RichieO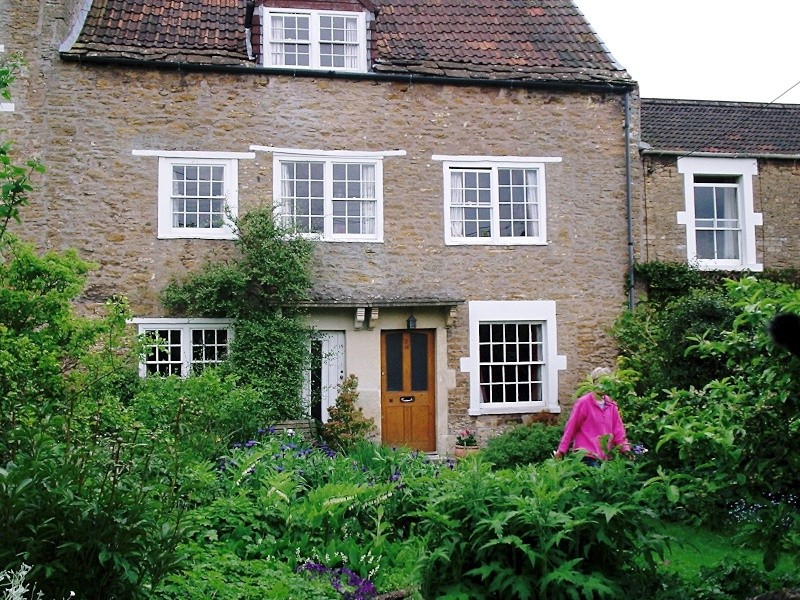 A re-modernised Gran and Grandad house in Goulds Ground, Frome 2006
Last edited by RichieO on Sat Jan 14 2012, 14:43; edited 1 time in total
I like this

peewee

.





Posts

: 1430


Author Credits

: 2300

---

Accolades

: 14


Join date

: 2010-08-01


Age

: 63


Location

: Suffolk UK



What a beautiful childhood memory Richard!

jinettyx

Author





Posts

: 788


Author Credits

: 981

---

Accolades

: 33


Join date

: 2011-09-20



Best days of my life as a kid were spent in Frome, coming from London to the Country was a real treat, JinX and Pete. The reson why I came out to Spalding away from London.
Yes, it is beautiful writing Richie. In places it's pastoral, yet in other passages it's homey and a good feeling remembrance. Thank you for sharing this nice poetry with us! You're definitely growing in your muse, even throwing in a bit of internal rhyme now and again. Wonderful!
bev

BC Williams

Founder





Posts

: 1562


Author Credits

: 2113

---

Accolades

: 7


Join date

: 2010-07-29


Location

: Lakeland, Florida





Similar topics
---
Permissions in this forum:
You
cannot
reply to topics in this forum