Hello, Guest!
Member's Local Time
USA-EST
UK
South Australia

BpoetryWriters ::

:: [=EN(T)ER=]

Page 2 of 2 •

1, 2

First topic message reminder :
harvest
MOON

Falling
leaves

color
PUMPKINS

O c t o b e r bonfires

. . . AUTUMN'S feel is upon us!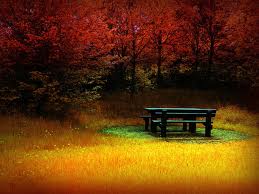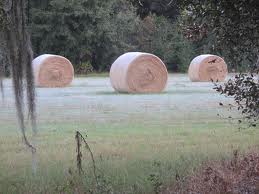 Autumn Movement
by Carl Sandburg
I CRIED over beautiful things knowing no beautiful thing lasts.

The field of cornflower yellow is a scarf at the neck of the copper sunburned woman,
the mother of the year, the taker of seeds.

The northwest wind comes and the yellow is torn full of holes,
new beautiful things come in the first spit of snow on the northwest wind,
and the old things go, not one lasts.
Now YOU write a GREAT Autumn poem. Please click REPLY at the bottom of this topic to add your poem.
BC Williams
Last edited by BC Williams on Tue Oct 11 2011, 07:00; edited 1 time in total

BC Williams

Founder





Posts

: 1562


Author Credits

: 2113

---

Accolades

: 7


Join date

: 2010-07-29


Location

: Lakeland, Florida



---
could do with a bit of romance lol x

Jenna French




Posts

: 109


Author Credits

: 173

---

Accolades

: 1


Join date

: 2011-06-30


Age

: 34


Location

: middlesbrough



I could to, now to find our romantic Harley hunk.. lol

Dori




Posts

: 526


Author Credits

: 625

---

Accolades

: 4


Join date

: 2010-11-22


Age

: 59



By: Ali Taha Alnobani
© 2011 by Ali Taha Alnobani
As usual, she went to her large tree
Now, she has something to share
Dusty horizon over her grey hair
Foggy mountains gazing at her wrinkled face
Colors reflection on her eyes
Things flying with no base
Collecting stories is very sad
Especially if you barely remember
that you have one try!
And if details are mixed with pace
***
She can touch her old dreams
Flying there like Autumn's leaves
- hey lovely nature
You can renew yourself every year
Please give me a chance for a new start
To taste love and art
To meditate on colors' horizon
And to learn how to engrave my vision on hard rocks
****
That evening, she went away muttering to herself
Every day, I feel her through the dusk
And with the swish of the trees
wondering around all the world
and all the seas
****
I left comments to this poem in your portfolio Ali, but I'll say here again, wonderful poem, filled with analogies of a life lived:-)

Thanks for your contribution!

bev

BC Williams

Founder





Posts

: 1562


Author Credits

: 2113

---

Accolades

: 7


Join date

: 2010-07-29


Location

: Lakeland, Florida



As they say "BETTER LATE THAN NEVER"
FALLING COLORS
Falling colors gently the go,
one by one covering the ground.
On the wind they are blown
into web's of spider's.

Falling colors dancing on the breeze,
going to places that are not seen.
The colors of sunset, some look like fire
dancing across the street, the multitude of colors.

Falling colors from trees once were green,
with the coming of Autumn, many bright colors are seen.
First one then another floating down,
gathering in clusters leaving shapes all around.
Falling colors crunch beneath our feet,
sending a crispiness up into the air.
A fresh scent they bring till days end,
soft and warm bed for the squirrels to lay their heads.

Falling colors as a center piece,
on the table with flowers for Thanksgiving.
In a child's room hanging on the wall,
press between crayons and wax paper, a picture is hung.

Falling colors everywhere down a country lane,
tracks are covered trees are going bare.
Parents raking gathering in piles,
children laughing, jumping, scattering.....
falling colors everywhere.
© Oct 15, 2011 By: Dori Maschke
Last edited by Dori on Sun Oct 16 2011, 09:37; edited 1 time in total

Dori




Posts

: 526


Author Credits

: 625

---

Accolades

: 4


Join date

: 2010-11-22


Age

: 59



I wanted this to be fall colors, but I couldn't decide what colors to make it... =/
Enjoy the read at least. =)

Dori




Posts

: 526


Author Credits

: 625

---

Accolades

: 4


Join date

: 2010-11-22


Age

: 59



Page 2 of 2 •

1, 2

---
BpoetryWriters ::

:: [=EN(T)ER=]

Page 2 of 2
Permissions in this forum:
You
can
reply to topics in this forum